New Year Sounds - quick tips: how to be a voice over artist
Posted on
Welcome 2018! Many people take stock at this point of the year and opt to change their lifestyles and explore their skills and talents they may have. Are you thinking about a change? Is voiceover something you feel drawn to and want to explore further? Fantastic - it is a magical job that I love and brings me great joy and peace as well as letting me play with emotions, characters and voices. One day you could be a hotel receptionist in an audio book or a small boy in an audio drama or simply reading out line after line of phone numbers or directions. If that sounds appealing then you are in for a treat.
Many people come and ask me how to become a voice over artist. As the wonderfully talented actor and voice of Yoda, Frank Oz said as the omnipresent character, "Do or do not. There is no try." Being a successful voice over artist takes time, patience, talent, luck, persistence and resilience with a lot of doing and being.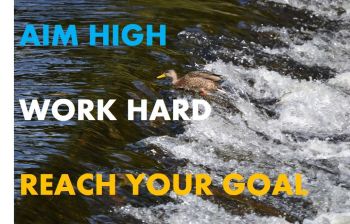 When people ask me how they can be a voice over talent. I feel that the correct question is what do I need to become a voice talent. Needing all of the above words as well as some basic knowledge will serve you very well in your vocal journey. Through out the year I shall cover them in more detail but for a start here are a few items to get you on your way.
Talent aside being a successful voice over artist requires hardware and software for the artistic, creative side as well as for the business management side. In no particular order, the below five areas highlight basic areas for where you will need to invest in and develop further.
Recording studio - many voices work from home in their own recording studio. Conduct your own research, learn and appreciate how you will need to use your space you already have to create your own studio.

Vocal practice - working long hours or on sessions that may wear you and your voice out happens a lot so invest in finding good exercises and how to manage your voice. Understand your voice and what it can do and look after it. Dancers and musicians look after themselves, their bodies and their instruments. As a voice over artist that is what you will need to do especially if you choose some vocally taxing voice over genres. Recognise if you need help and coaching and seek out coaches that suit you and what your goals are as a voice.

Voice Reels - once you are ready to record then go professional. Invest time and money to work with someone who has a track record in delivering excellent reels that book work and are aurally successful.

Technological appreciation - even if you are unsure about the technological side of things learn. From microphones to recording software there is a huge amount of information out there for you to choose from.

Business acumen - being a voice over artist is much more than just sitting and waiting for the agent to send you jobs. A lot of success is made by being proactive, having a full marketing complement to your business goals, being knowledgeable about rates, financial terms and knowing what you need to make it work for you.
Have a wonderful 2018 - may it be beautifully bountiful for you