Historic Female Video Game Voices
Posted on
Much like TV and film, video games offer their audience an effective means to get close to challenging and current issues or subject matter, usually through the leading characters. It is for this reason that BAFTA has long recognised the profound social impact of video games and championed the power this creative industry holds.
Video games use storytelling to transport the audience to new realms, new feelings, and new adventures within a digital medium. The stories themselves come to life through characters that are portrayed by carefully selected Voiceover Artists who add authenticity and depth to the experience.
As I prepare to attend the BAFTA 2018 awards as part of the BAFTA Crew Games programme, I wanted to look at some of my favourite female voice actors in videos games to see how they've used their skills to bring new characters to life.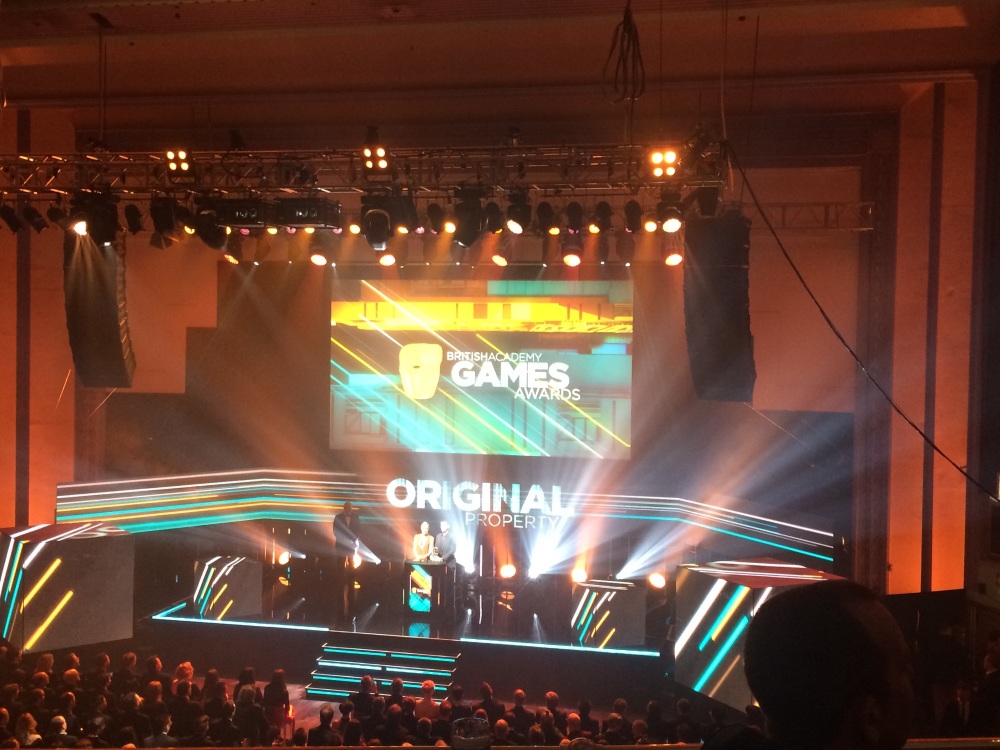 Cortana, Halo (Jen Taylor)
First seen in Halo: Combat Evolved, Cortana is a smart, female Artificial Intelligence voiced by Jen Taylor. As a predominant theatre actor Jen prepares for her roles by recognising the emotion portrayed by the characters.
At video game event E3, Jen said "A lot of video games require us to think and act in the moment…it was fun to [get to play Cortana], it felt more like a Greek drama to get to those highs and those lows. I was excited to get to explore the emotional side of this non-human character."
As such an iconic video game personality, Cortana became the inspiration behind Microsoft's intelligent personal assistant of the same name, also voiced by Jen.
Lara Croft, Tomb Raider (2013, Camilla Luddington)
Lara Croft has long been a household name in both the Film and Gaming industries since the early 2000's but the exploration of the Lara Croft character wasn't truly captured until 2013 when the video game series was re-booted in style. A big part of this was down to the mesmerising performance of Camilla Luddington who was motion-captured for the game and gave her voice to this fierce adventurer. A tense script, energetic action sequences and a pitch-perfect voiceover helped flesh Lara into a strong leading lady with real substance.
Joyce Price, Life is Strange (Cissy Jones)
The iconic Joyce Price is a strong, independent supporting character in the adventure video game series Life is Strange and is voiced by the memorable BAFTA winner Cissy Jones.
With a whole range of video game credits under her belt, it's likely that you would have heard Cissy in a number of other games, too, whether you realised it or not. As well as bringing Joyce Price to life, Cissy is also the lead actress in Firewatch, the voice of Katjaa in Telltale's Walking Dead: Season 1, and Shel, the Guard, and Howe's Intercom in Season 2, as well as having voiced many other supporting roles.
Watching her scoop the BAFTA Games award for Best Performer last year was an incredible moment, and I can't wait to see what she does next.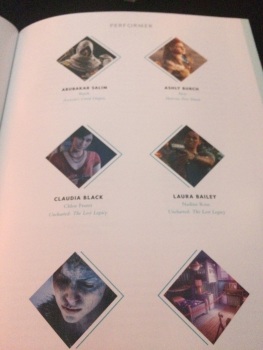 Elena Fisher, Uncharted (Emily Rose)
Emily Rose supplies both the voice and motion capture for Elena Fisher in the best-selling video game franchise Uncharted.
Not only is Emily a fantastic on-screen actor but she is also an accomplished voice-over having performed in all four Uncharted games of the series. Explaining how she works with the producers to make her character sound more realistic Emily said in an interview, "we found there was a lot of value in putting all the actors in the recording booth together, rather than recording our voice-overs individually, so we were able to improvise with each other and collaborate on the dialogue as we went along."
Faith Connors, Mirror's Edge: Catalyst (Faye Kingslee)
Faith Connors is the daredevil main protagonist of Mirrors Edge: Catalyst, voiced by Faye Kingslee.
Video games have this great way of engendering empathy by allowing the gamer to experience the life of other people first hand. Developers placed Mirror's Edge: Catalyst in a first-person perspective in part to connect the player with the character.
In this video game series, Faye really captures the grit and determination of the powerful Faith Connors, and manages to transport the audience to a whole new world. In an interview Faye said, "Voiceover acting is very artistic. What I love about this industry is that there are so many avenues for creative expression." In Mirrors Edge: Catalyst you can truly tell how much fun she had voicing this character.
Ellie, The Last of Us (Ashley Johnson)
Ashley Johnson claimed a BAFTA win for Best Performance after providing motion capture and voicing Ellie in video game The Last of Us. She was instantly cast for the role due to her "strong and independent nature", and was subsequently used in auditions to find actors suitable for the position of Joel, who is a main character alongside Ellie.
"I've been doing voice overs since I was very young but The Last of Us was my first videogame and the first time I had done motion capture. I would definitely do it again." Ashley explained in an interview with The Independent. Her BAFTA win is credit to her versatility as an actor and artist.