Choose the Right British Female Voice Over Talent
Posted on

As an experienced female voice over talent, I have spent many wonderful years working alongside many creative and magical clients, colleagues and peers in the voice over community, so I know that when it comes to finding a voiceover, there's quite a pool of fellow creatives out there to choose from. But, being a sound engineer and an audio director—as well as being a voiceover—I know how very important it is to choose the right talent for the job.
Voice talents give your company it's sound. The right voice engages your audience and creates a long-lasting, positive link between your customers and your brand. That's why it's essential you use the most appropriate voice over talent right from the off.
Here are a few tips on how to find the right British female voice over talent for your projects

1. Match your voice over with your brand
Think about the company's brand and the social impact your products/services have on the audience. For example, if you are creating a training video for medical equipment or software then you'll want to project an image of confidence, efficiency and compassion. However, if you are creating an advertisement for a household cleaning product then you'll probably want to portray energy, positivity and friendliness. Before your search begins, think about how you want the voice of your company to come across.
2. Listen to voice reels or examples of previous work
An experienced VO should be able to send you example reels. It can be good to see if their previous work matches with your target demographic- that way you know you're on the right lines and the voice could work well with your brand.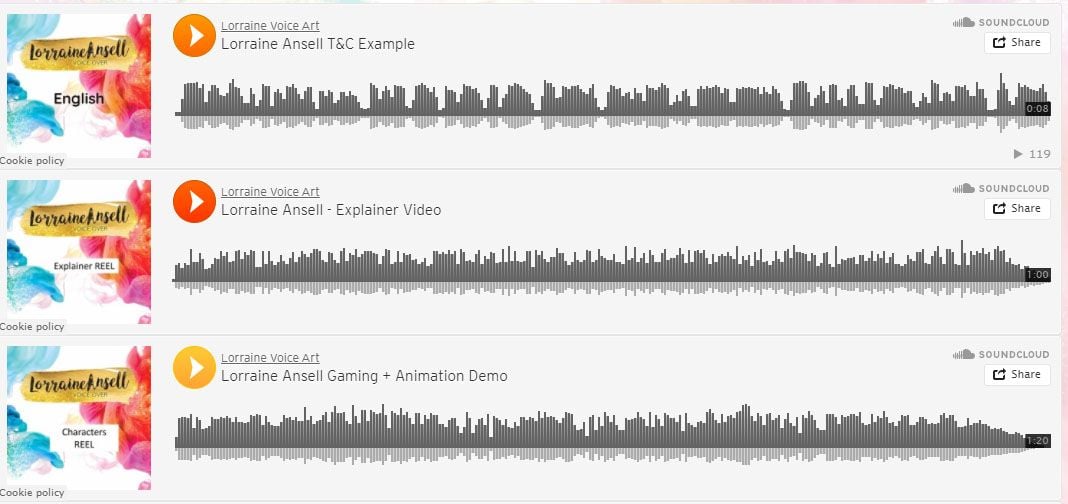 3. Ask for a demo and test with your target audience
Once you have made a pre-selection and have the demo reels, it can be a good idea to see how the voice resonates with your audience. If your target market is females aged 25-50 then a voice that fits this description is likely to have the most credibility.
4. Think about longevity
When you're making your selection think about choosing a voice over who can represent your brand in the long run. Chopping and changing the voice over for each new video makes your brand incoherent, so perhaps choose a VO talent that is versatile to suit your future projects.


My process of helping clients find and create fantastic audio
As a British female voice over talent, sound engineer and audio director, I have worked with many local, regional, national and international clients, producing great audio content for a range of productions covering corporate videos, adverts, IVR messages and just about everything in-between.
Check out my latest Corporate video voice-over created for SEEQA and their travel app: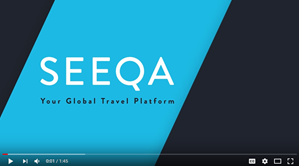 Here's how I work with clients to understand their needs and produce magical audio content.

1. To begin with, I offer a free consultation to understand the clients' needs, which includes;
i) ensuring my voice is an appropriate match to the client's brand or service.
ii) reviewing content and providing basic pointers—After spending my formative years writing copy for L'Oreal, and now working as an audio director, I have many year's experience creating and editing interesting, engaging content.
iii) I will provide basic demos to help the client with their selection process
iv) and give advice and direction where needed
2. Once my clients are happy with their final decision, 2-3 draft versions will be recorded and sent to the client for review.
3. After the drafts are confirmed, a final version is recorded, edited and sent over in a preferred format.